THE SECONDARY BENEFITS WE OFFER
Our projects are always challenging and varied, with opportunities to work with top 100 webshops and leading online marketing agencies in the Netherlands.

A generous expense allowance, travel expense allowance and phone expenses coverage.

We're offering a contract for an indefinite period of time, so you can settle in and focus on doing your best work.
We encourage you to keep developing yourself, and we'll even help you get relevant diplomas and certificates.
Flexible working hours, so you can work around your schedule.
Top class laptop Dell XPS13 touch screen.
Informal atmosphere.
Freedom and independence.
Pension arrangement.
Yearly bonus if company targets are met.
Opportunity to guide trainees.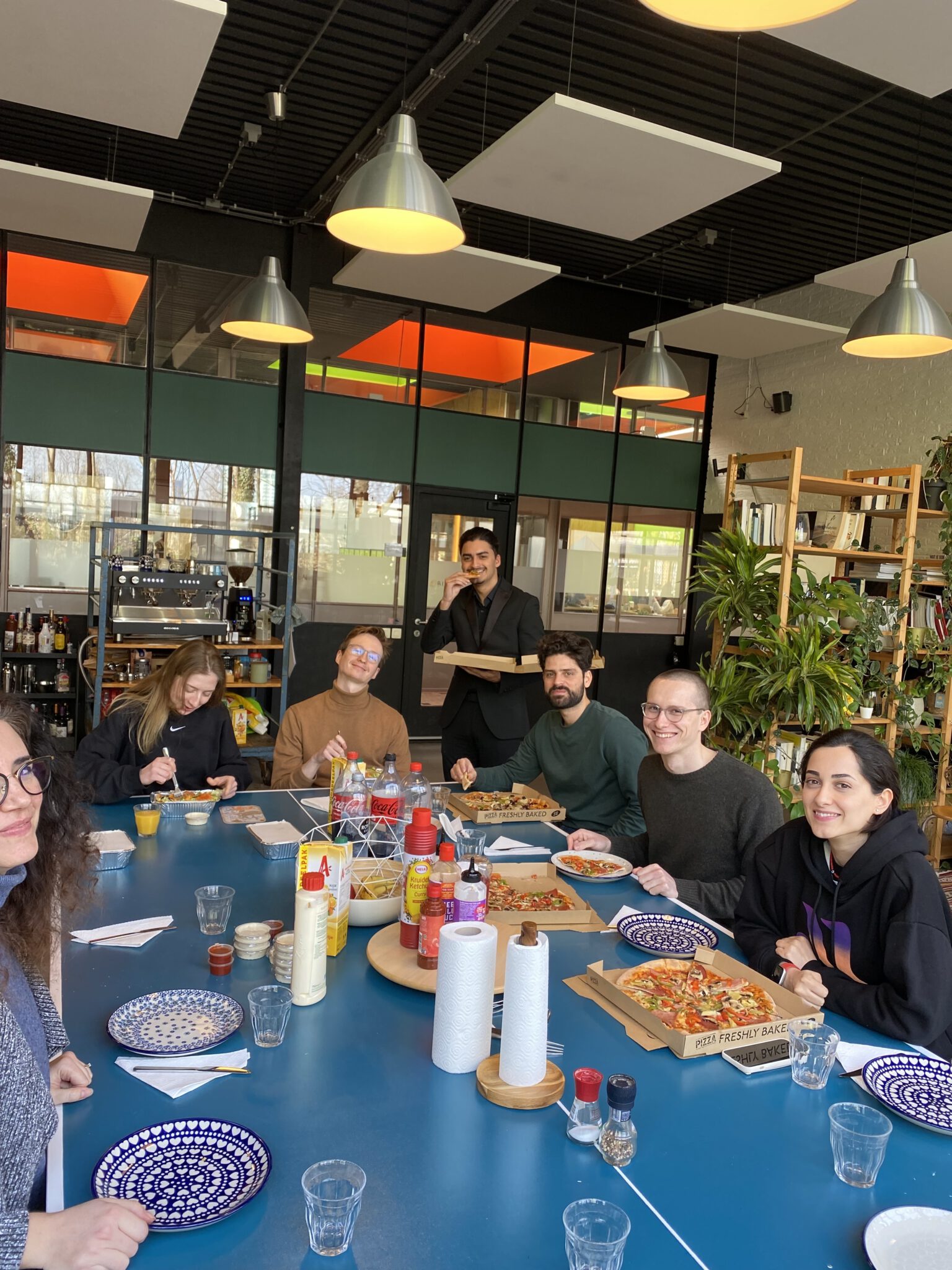 Lunch together.
Activities outside work offer an opportunity to get to know each other better.
Yearly fun weekend.
Regularly a drink after work.
Occasionally dinner or an event with a client.
We celebrate together if there is something to celebrate like a new project, a new colleague, jublieum or birthday. 
At Relevant Online, we encourage personal growth, which is why everyone who works here will have a personal growth plan. This plan will consist of your goals and what you want to improve upon, and we will help you along the way. 
Blog writing is encouraged, and we have new books in our library to help you gain new knowledge on a lot of topics.
 Additionally, you will receive a study budget of 3000,- euros over three years to learn whatever you desire. 
We offer trainees the opportunity to receive guidance and support in preparing to work with us at Relevant Online. This is a great chance for you to share your knowledge, make a difference in someone's career, and even gain additional insights yourself. You have the freedom to guide them in whatever way you choose!
ARE YOU OUR NEW COLLEAGUE?
Excited? Apply below! If you have any questions about this position feel free to contact us 085-7470029. On the page Join us you can read more about our culture.