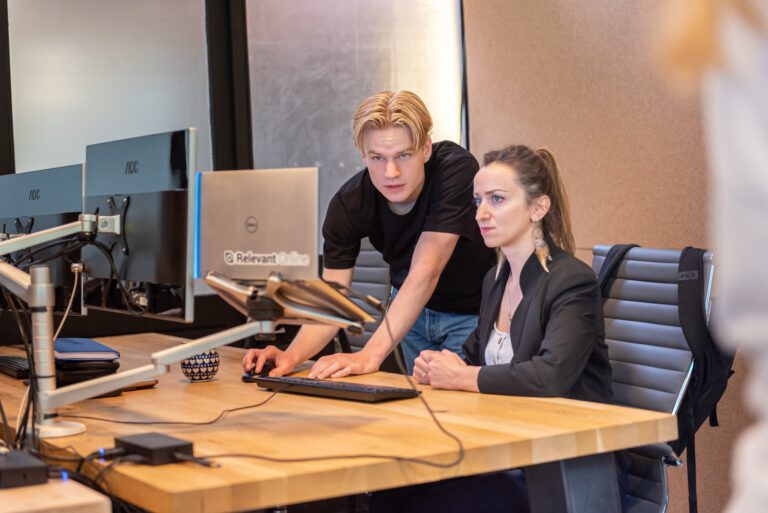 Utrecht, 32 to 40 hours per week.
As Project Lead you minimize the time our team of Engineers and Analysts spends on managing projects so they can focus on their expertise. Your role is essential to keeping the team happy and doing what they do best; helping the client with their knowledge. You recognize challenges the team might face and when a colleague or client has a problem, it is you that will get the call.

You are responsible for the smooth operation and management of various projects. You will ensure our work is delivered on time, within budget and meeting quality standards and client goals.

Establishing good relationships with clients, agency partners and your colleagues.
Managing client expectations and regularly updating key stakeholders on project status.
Managing the capacity of the data and engineering team members.
Deliver projects on time ensuring quality standards are met.
Leading small teams and mentoring more junior team members.
Create project plans together with relevant team members, allocating resources and deciding where time is spent by the team.
Identifying and implementing KPIs and project milestones.
Tracking hours spent against the budget available.
Ensuring projects are completed with the allocated resources (and facilitating approvals for more if it can't).
Recognizing and troubleshooting issues.
You are open, direct, deadline-driven and have a positive attitude.
You are a native Dutch speaker and are comfortable communicating in English.
You have excellent management, interpersonal, and teambuilding skills.
You are highly organized and able to multitask successfully under pressure
You have the ability to identify risks and problems.
You have practical experience with project management software like Jira, Redmine, Trello, Asana or Basecamp.
You are familiar with content management systems and Google Analytics.
Having experience in a similar role is a big advantage.

An informal, casual and friendly environment without bureaucracy. You are a person, not a number!

A good salary matching your experience.

Profit sharing (13th month or more).

A solid pension plan.

Travel expense allowance or NS Business Card.
Lunch- and other expense allowance.
A study budget, you can learn at our expense.
25 holidays or more if you need them.
The most memorable company trips and events.
The best laptop.
Mobile phone subscription.

A variety of challenging tasks and assignments for well known companies.

You will learn a lot, guaranteed!
Prospect of a permanent contract.
Flexible working hours.
are you our new colleague?
Excited? Apply below! If you have any questions about this position feel free to contact Linde at 085-7470029. On the page Join us you can read more about our culture.
Please do not contact us for sales purposes.