Vacancy: Application Developer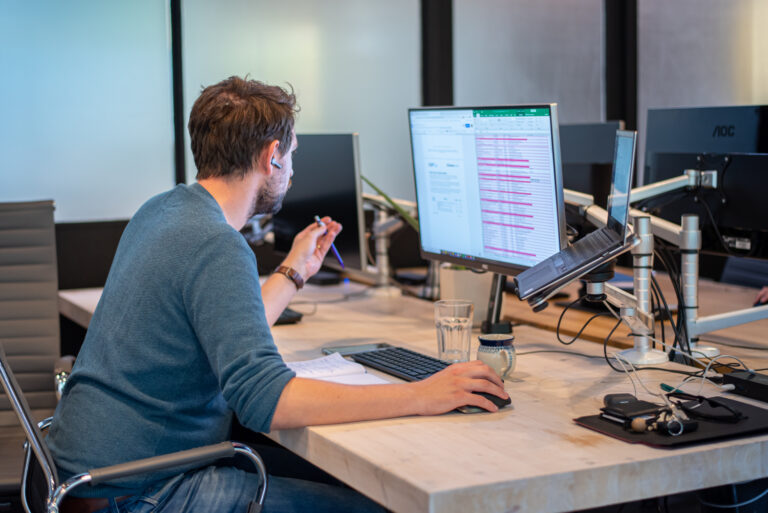 Utrecht, 32 to 40 hours per week.
Due to a growing demand for our services we are continuously looking for new talented people to join our team. The description below is indicative. If you do not meet all the requirements, we would still like to hear from you! 
Our clients depend on reliable, complete and real-time data and we help them to anticipate, innovate and overcome new threats like the blocking of third-party cookies. As such we constantly optimize the way data is collected and processed in order to safeguard the performance of our clients' analytics systems and to ensure reliable data.
As Application Developer you will design, develop, construct, test and maintain solutions that contribute to a safe and reliable data architecture of our clients. 
As developers with a commercial mindset we help to bridge the gap between IT and e-commerce. Our engineers and developers optimize data architecture, the front- and backend, tag management, dataLayer and the various components in the marketing stack. We enrich analytics data and dashboards and make data actionable. 
We pursue happy customers, love to learn, love feedback and we are direct, open, sincere and transparent. 
Our office is located in Utrecht, close to the Jaarbeurs. We work with a growing team of over 18 specialists for numerous clients from small to big among which well known brands and leading marketing agencies. 
Some of the companies we work for
In close cooperation with the client you will design, develop, construct, test and maintain solutions that fulfill their specific needs. 
Carry out regular security and performance checks. 
Monitoring updates and providing end user support. 
Remain up to ddate on technology trends to keep our software as innovative as possible. 
Stay on track of the application lifecycle to ensure necessary updates are completed on time. 
Communicating with customers and colleagues. 
You are open, direct and have a positive attitude.
You will work on multiple projects so you are flexible and able to plan and prioritize well. 
You are able to program in at least one programming language like JavaScript or Python (preferably both). 
You are familiar with Data APIs and Database systems (SQL and NoSQL). 
You have a good understanding of core programming principles, including design and version control systems (like Git). 
Ideally you are familiar with some JavaScript libraries (such as Vue.js, React or nuxt.js). 
Some experience with Kubernetes and Terraform is a plus. 
You are eager to learn and continuously develop yourself.
An informal, casual and friendly environment without bureaucracy. You are a person, not a number!

A good salary matching your experience.

Profit sharing (13th month or more).

A solid pension plan.

Travel expense allowance or NS Business Card. 
Lunch- and other expense allowance.
A study budget, you can learn at our expense. 
25 holidays or more if you need them.
The most memorable company trips and events.
The best laptop.
Mobile phone subscription. 
A variety of challenging tasks and assignments for well known companies. 
You will learn a lot, guaranteed!
Get relevant diplomas and certificates.
Build your reputation as an expert in your field by writing blog posts. 
Prospect of a permanent contract.
Flexible working hours. 
are you our new colleague?
Excited? Apply below! You can also send your application to hr@relevantonline.eu. Regardless of your exact experience and qualifications we will be happy to hear from you!
Please do not contact us for sales purposes.