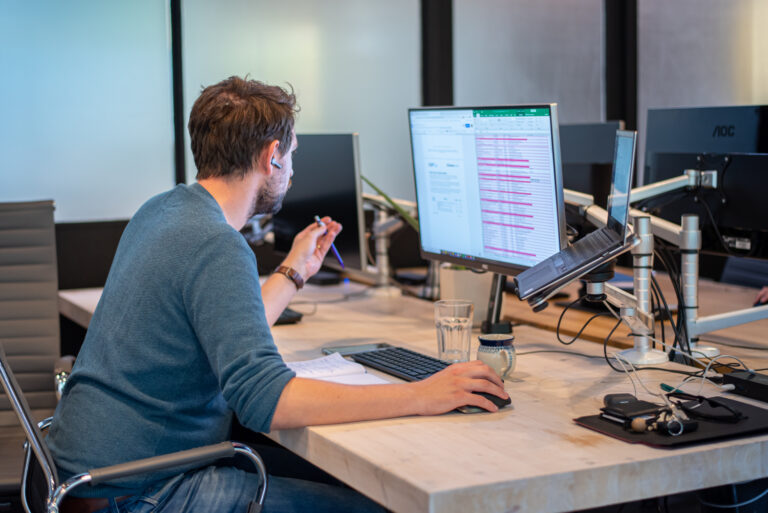 Utrecht, 32 to 40 hours per week.
You will be the first point of contact for clients and colleagues for all matters regarding data and analysis.
You make sure collected data is validated and you provide insight by configuring and implementing web analytics systems and dashboards.

You will work on multiple projects so the position requires you to be flexible and to be able to plan and prioritize well. 

You help shape how to measure performances.
You'll be implementing the measurements by: Web analytics, DataLayer, Google Tag Management and server side tracking.
Ad-hoc analyses: undertake ad-hoc deep dive analyses to support the decision making process or simply to map out an issue.
Data modelling: Optimisation of the web analytics with several DMP's and dashboarding tools. 
You are friendly, open, direct and have a positive attitude.

You have experience with web analytics and JavaScript and quickly see opportunities for improvement.

You are eager to learn and develop yourself.
You are familiar with Google Analytics and Tag Manager.
Experience with BigQuery, Google Cloud Platform, AWS and Jira are a plus.
An informal, casual and friendly environment without bureaucracy. You are a person, not a number!

A good salary matching your experience.

Profit sharing (13th month or more).

A solid pension plan.

Travel expense allowance or NS Business Card. 
Lunch- and other expense allowance.
A study budget, you can learn at our expense.
25 holidays or more if you need them.
The most memorable company trips and events.
The best laptop.
Mobile phone subscription.

A variety of challenging tasks and assignments for well known companies. 

You will learn a lot, guaranteed! 

Get relevant diplomas and certificates.

Build your reputation as an expert in your field by writing blog posts.
Prospect of a permanent contract.
Flexible working hours.
are you our new colleague?
Excited? Apply below! If you have any questions about this position feel free to contact us at 085-7470029. On the page Join us you can read more about our culture.
Please do not contact us for sales purposes.